Heart to Heart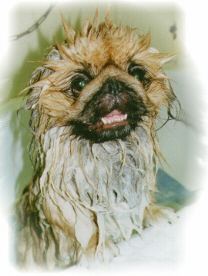 Pet Grooming Services and More!
4760 State Rd. Cleveland, Ohio 44109
Call (216) 741-2663 (BONE)
Heart to Heart began 18 years ago. I have owned and operated the business for over 13 years. Our motto has always been to treat every animal as though it was our own. Eventually all of our clients are imprinted in our hearts and never forgotten. Most of our business is from repeat customers. We value loyalty!
We take pride in our services which consist of grooming most dog breeds and cats. We provide pick up and delivery service for the west side of greater Cleveland, Ohio.
In addition to grooming services Michele also offers pet/people photography and personalized pet or people gift baskets by Jena.
By appointment only. 6 days per week, some evenings and Saturdays available.
(216) 741-2663 (BONE)

Michele

Before and After photos Michele's Photo Gallery Pet and People gallery

View My Guestbook
Sign My Guestbook

Search My Site
All photographs property of Michele Kovach not to be copied without written consent